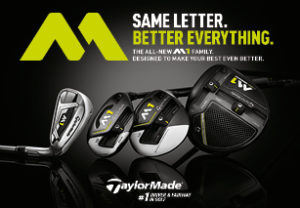 Results from the PGA of Northern Ontario Championship that took place Sunday and Monday at the Lively Golf Course.
George Lacko won in a three-way playoff over John Hastie and Ryan Davis. All three finished the tournament with a score of 140.
Thanks to Curtis Tammi as the Host Professional and Taylor Made for their continued sponsorship of the PGA of Northern Ontario.
Below are the full field results.
T1 George Lacko 72-68 = 140 – Winner Playoff
T1 John Hastie 69-71 = 140
T1 Ryan Davis 69-71 = 140
4 Tyler Cameron 72-71 = 143
5 Jim McDivitt 75-72 = 147
6 Paul Schweyer 70-78 = 148
7 Tyler Hummel 75-75 =150
8 Sam Yawney 73-78 = 151
9 Jeff Hamilton 77-77 = 154
T10 Alex Watier 81-74 = 155
T10 Dan Garagan 83-72 = 155
T12 Curtis Tammi 78-80 = 158
T12 Tom Clark 79-79 = 158
14 Darryl Spence 84-79 = 163
15 Jeff Mancini 81-83 = 164
16 Travis Spiess 86-79 = 165
17 David Guay 85-81 = 166